The SCT-PILOT unit allows to fully explore the design space of a crystallization process, performing controlled long-term runs on one single reactor on the same experimental conditions as the SCT-LAB unit

The system is equipped with the identical pump and fluidic setup as its bigger brother, the SCT-ICE unit. At the same time, it is equipped with the same combination of inserts and reactors as the SCT-LAB unit. It is therefore the perfect cross-over instrument for upscaling studies.

The cGMP execution with automated and compliant software can also allow the production of clinical batches, always with the same versatility of all Secoya equipment to accommodate a multitude of different compounds that needs to be crystallized and produced.

The SCT-PILOT can be equiped with different vessel volumes depending on the required amounts, as it is a light skid that is easiliy displaced, it can be connected to any sort of slurry treatment, whether a waiting tank of direct filtration.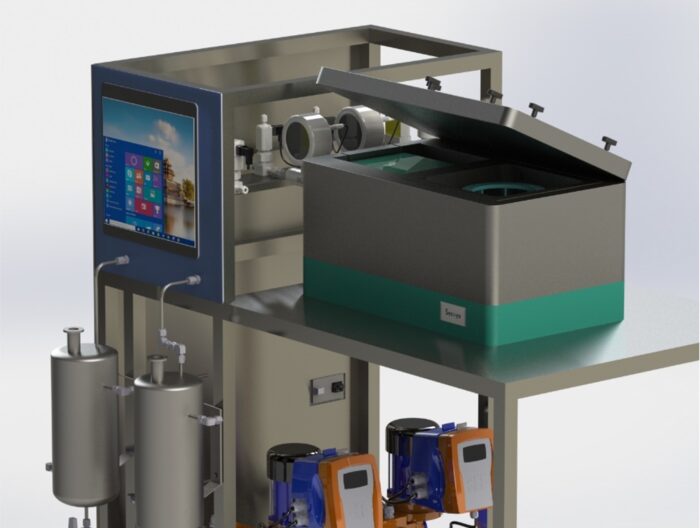 Key features
Dimensions: 120 x 60 x 180 LxWxH, on wheels
Identical Reactor setup of laboratory instrument rajouter dimension
Fluidic setup of industrial equipment
Antisolvent and cooling crystallization
Broad temperature limits
Fully automated unit
In-depth testing continuous operation and erronous operation control
Recipe determination
GLP and cGMP versions available
Resources
The perfect cross-over for upscaling viability studies
Before moving forward to the large production scale, the process reliability and data need to be validated at an intermediate scale. Any cross-test with conventional crystallizations may be done to ensure SCT pilot quality.
As it is equipped with the same combination of insert and reactor as the SCT-LAB instrument and with the identical pump and fluidic setup as the SCT-ICE manufacturing plant the SCT-PILOT is the perfect cross-over for upscaling viability studies and steady-state operations and downstream crystal treatment.
A highly controlled process
Unlike any alternative process, the Secoya crystallization technology is based on the precise control of spontaneous nucleation through the use of millifluidic tubular reactors upon cooling and different antisolvent addition possibilities. Using such capillaries, any parameter influencing the nucleation is ideally optimized and controlled.
Secoya's crystallization technology is unique, enabling crystallization of molecules in a single process step avoiding difficult work-up when performed with conventional batch systems.
Want to know more about the SCT-PILOT?
Question ? Contact us by filling in the contact form below or pop us an email at info@secoya-tech.com